Lead Nationals
May 22-23, 2023 – Youth Lead National Championships – Calgary Climbing Center (Rocky Mountain), AB
Lead Results
Finals
Youth A Male
Youth A Female
Youth B Male
Youth B Female
Junior Male
Junior Female
Semi-Finals
Youth A Male
Youth A Female
Youth B Male
Youth B Female
Junior Male
Junior Female
Qualification
Youth A Male
Youth A Female
Youth B Male
Youth B Female
Junior Male
Junior Female
Boulder Nationals
May 18-20, 2023 – Youth Boulder National Championships – Calgary Climbing Center (Chinook), AB
Boulder Results
Finals
Youth A Male
Youth A Female
Youth B Male
Youth B Female
Junior Male
Junior Female
Semi-Finals
Youth A Male
Youth A Female
Youth B Male
Youth B Female
Junior Male
Junior Female
Qualification
Youth A Male
Youth A Female
Youth B Male
Youth B Female
Junior Male
Junior Female
Technical Meeting (for both Boulder AND Lead)
Results and Start lists
Results and Start lists will be found on Vertical Life once available
Volunteer Registration
Click here to see opportunities
This event requires many volunteers for it to run – please consider supporting our athletes and signing up. No experience necessary!
Coach Registration – Closing May 17th
Approved Coaches – May 17th 8pm Calgary time update
Gym Waiver
Athletes, coaches and spectators please fill out the Calgary Climbing Centre waiver.
Spectators
Please note due to capacity restrictions, we may have to limit the number of spectators. To ensure a place in the gym, please consider volunteering
Livestream
We will have a static camera (no commentary) live stream available on our Youtube Channel
Categories
For the 2022-2023 CEC Competition Season, eligibility is defined as the age of participant at December 31, 2023, following these years of birth:
Youth B: participants born in 2008 or 2009
Youth A: participants born in 2006 or 2007
Junior: participants born in 2004 or 2005
Format
Bouldering
Qualification: Flashed format 4 on 4 off, 6 problems
Semi: ISO Format, 5 on 5 off, 4 problems
Finals: World Cup format, 4 problems
Lead
Qualifications: Flashed format, 2 routes
Semis and Finals: ISO Format, 1 route each
CEC's Youth Nationals will be in accordance to the IFSC 2022 Rules
Schedule – V3 (May 21)
Please see the Event schedule below. Note, this is subject to change – please check back periodically for updates. (Ramada is located at 708 8 Ave SW, Calgary, AB T2P 1H2)
Hotel Partner
One Queen bed or Two Queen bed standard rooms: $135 per night
To make guest room reservations, call 403.263.7600 and quote block code : 051723CLI. Or follow this link.
A Credit Card is required to guarantee the room.
Our Group Rate at Ramada Plaza Calgary Downtown Includes:
Complimentary hot breakfast
Wireless Internet Access
Complimentary Keurig coffee maker with coffee and tea
Access to the gym and seasonal outdoor pool during operating hours
Discounted parking ($12.50 per vehicle per day subject to availability)
Business Centre Access
42'LED TV
The cut-off for reservations is May 4th, 2023
Registration Information
Once qualified and approved by their PTSO, athletes must complete the following steps to be accepted into the event:
Registration Deadline: May 4th, 2023
Event Officials
BOULDER:
Technical Delegate: Sebastian Powell
Jury President: Mark Kozak
Head Judge: Bob MacDonald
Head Setter: Simon Parton
Assistant Setters: Corinne Baril & Victor Fleutre
LEAD:
Technical Delegate: Sebastian Powell
Jury President: Mohammad Havaledar
Head Belayer: Chris Adshade
Head Judge: Bob MacDonald
Head Setter: Hayden Jones
Assistant Setter: Mika Hosoi
CEC Event Coordinator – Veronica Sweeney veronica@climbingcanada.ca
PTSO Contacts and Base Quotas
Visit the Youth Series Q&A page for more information
Partners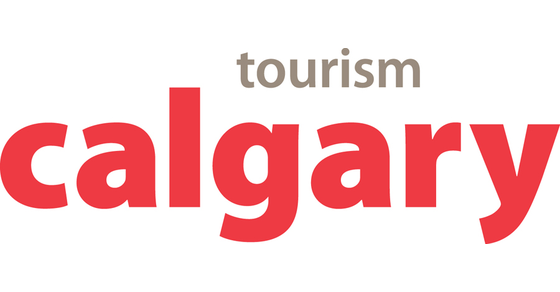 Calgary Tourism Micro-site: What do to, what to see, what to eat, etc!